As team Fantastic make their way down to the cycleshow.co.uk at the NEC on behalf of our client 'Avocet Sports', it made me think about the importance of this rather unique marketing weapon that most industries have in their armoury, the trade show.
Where else can you gather potential customers and clients in once place to see, touch, live and breathe your product, a place where they are actually encouraged to 'get involved and give it a go'.
A place where one contract, one sale could be the making of your business.
So here are my top tips for exhibitors attending trade shows:
1. Be prepared
A lot of exhibitors fall into the trap of leaving it late. They've booked the stand months ago and when the date looms closer, they realise that they have to sort the basics out and have no time to think about promotion.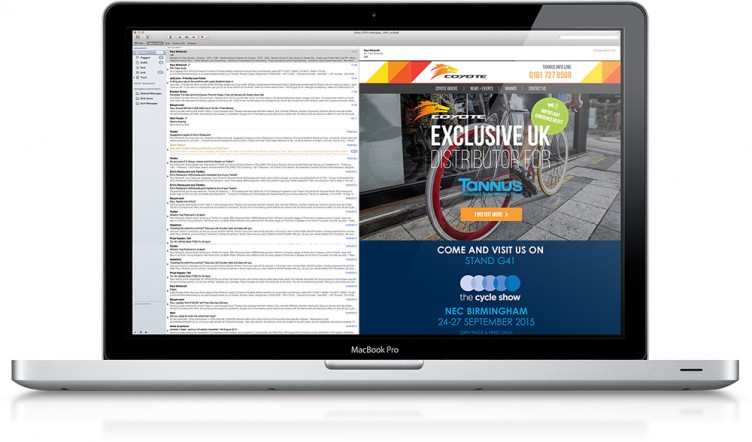 It's a good idea to advertise the fact you are exhibiting, email your potential clients beforehand to let them know you are going to be there. Our client, 'Coyote Sports' reported that a large percentage of the visitors to the stand had received the email we sent on their behalf and as a result made up a great deal of the 50 new accounts they opened in just one day.
It is, of course, equally important that when the leads flood in, they are followed up and nurtured.
2. Be on brand
Exhibition venues are usually big areas to fill and so its an excellent opportunity to make your brand sing. From the stand itself, to your staffwear and the collateral they hand out, you can achieve a great deal whether you've got stacks of cash or you're on a budget.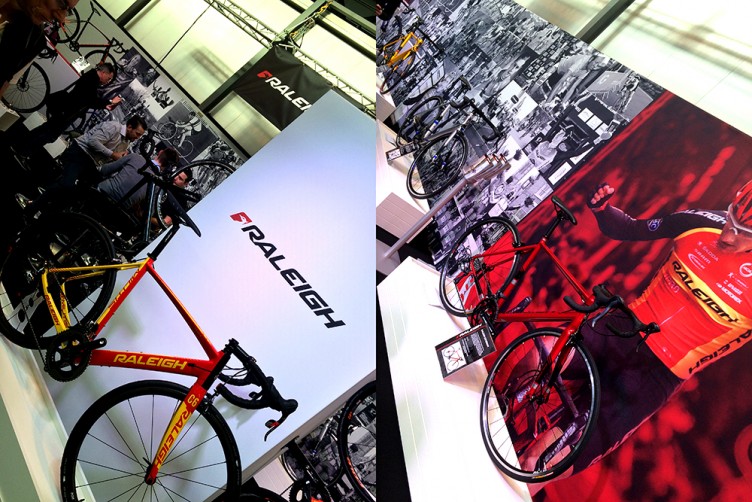 3. Be different
There were some beautiful looking bikes on show last week and some very expensive bikes at that but, for me, the best stands showed quality, not quantity. The ones that stood out were the ones who exhibited a small amount of bikes well.
On the Van Nicholas stand each bike was beautifully displayed and lit like it was a piece of art. Which in my opinion they were.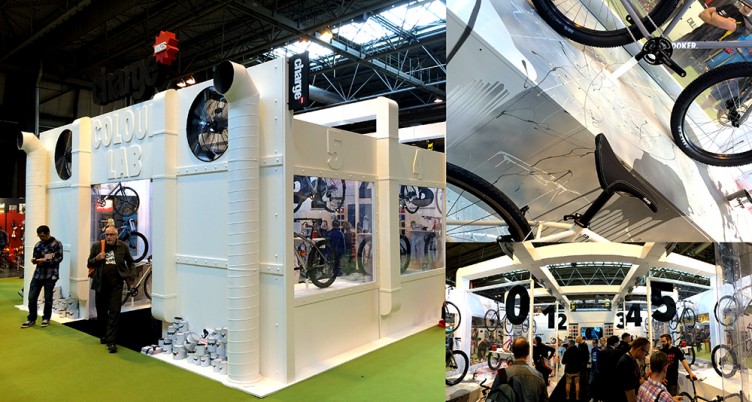 4. Be engaging
A great way to attract attention is to have something on the stand to get involved with, something that people can have a go on. There were plenty of stands at the cycle show that had bikes rigged up to monitors which then plugged in to video consoles so people could race against one another. These were great, however once you have the customer's attention, there needs to be a reason for them to stay and chat.
I saw far too many stands with people sat behind a desk in the corner, on their phones or looking miserable. What a waste of time and money.
Our client on the other hand was shattered, not out of boredom, but because they had been so busy. The stand was great visually, well lit but most importantly they were knowledgeable about the product and passionately preaching about a great product they believed in.
5. Be remembered
Giveaways are great. We all like a freebie, however it has to be useful. I have an Orro bag on my desk from the show which has a nice little pocket for my phone and which was useful for carting around the flyers and the brochures we took away. Better still, for me at least was something offering an incredible opportunity: a stand where I could win one of these beautiful machines.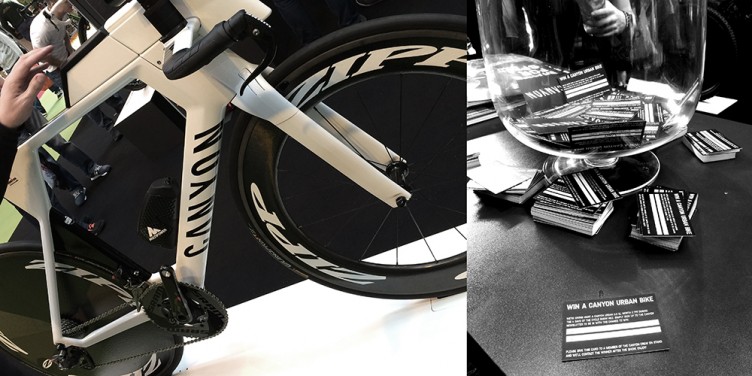 I imagine I have a very slim chance of winning, however it's still a chance……. Plus, now the bike manufacturer has caught my attention… if I'm ever in the market to spend thousands on a bike, it may just be a 'Canyon'… see, I even remembered the brand!