As a self-confessed 'terrible' cook I share below some of my favourite places to eat. As someone who could ruin a pre-prepared salad I find it easier and safer to dine out as often as my budget will allow. There's nothing better than having your favourite meal cooked to perfection by an expert or trying new things you wouldn't dream of at home, all wrapped up in time spent with friends and family.
Here I share some of the wonderful places I've had the privilege to try, coupled with some places you are likely to see me frequenting on a weekly basis.
---
10. T & Cake – Almondbury
One of the things I miss about living in Almondbury is a quaint little coffee and cake shop called T&Cake.
A modern, yet relaxed café on the high street of the village, the food quality is a telling sign of the cook's previous manifestation as a fine-dining chef. Tea, coffee, and cake take centre stage, however they have one of the best café menus around, serving hot and cold brunch, lunch and afternoon tea.
As it's so popular it can be hard to get a table at peak times but it's certainly worth the wait.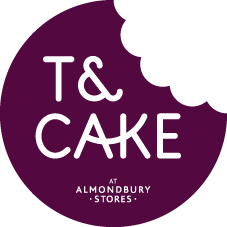 Recommended dishes:
Croque monsieur
Feta and Red Pepper quiche
Carrot Cake
Refreshment: Elderflower press or Earl Grey Tea
---
9. The Dye Works – Kirkburton
As regular visitors to the Kaye Arms in Grange Moor, Huddersfield, my family were delighted when Niccola and Adrian opened the Dye Works in Kirkburton.
There is always good service from this family run establishment. The atmosphere is relaxing, the food feels like 'home' and they also offer a take home/catering service of a selection of bistro dishes, allowing customers to enjoy the delicious restaurant menu in the comfort of their home.
Recommended dishes:
Starter: Mature Cheddar Cheese Souffle
Main: Grilled Seabass Fillet, Saute Potatoes and either French Style Peas or Caesar Salad
Dessert: Homemade (Giant) meringue with seasonal fruit
Refreshment: Prosecco Rose
---
8. Mustard & Punch – Honley
The BEST steak I've had in West Yorkshire.

That is all I will say about this place!!
10oz sirloin Yorkshire Reared Steak. Mushroom, Roast Tomato, Homemade Onion Rings, Hand Cut Chips and Peppercorn Sauce.
---
7. The Royal – Barnsley
The is one of the towns best eating and drinking establishments and is now one of my favourite local haunts for delicious food, a fun atmosphere and great cocktails. Spanish style Tapas or A La Carte menu, there really is something for everyone. Saturday nights can be busy so be sure to book. It's one of the most popular places to go if you want music, good drinks, nights with friends and would prefer not to go into town. Every Sunday they have live acoustics from local musicians and they serve real ale. (Plus they never scrimp on the portions and the prices are very reasonable)
'The Royal in Barugh Green Barnsley, originally a 19th Century Coaching Inn, was re-opened in December 2013 after an extensive refurbishment both internally & externally, with roaring real fires in winter & a large beer garden for summer.'
Recommended Dishes:
Gambas Pil Pil. Sizzling hot prawns in a chilli and garlic olive oil.
Albondigas en Salsa de Tomate
Mejillones en Salsa. Mussels in a spicy tomato sauce
Barbacoa Vientre de credo. Slow braised pork belly, glazed with a Spanish sauce and crackling.
Refreshments: Pornstar Martini
---
6. The Spiced Pear – Hepworth.
http://www.thespicedpearhepworth.co.uk/
Nestle by the open fire, take in the rolling hills from the decked balcony or simply enjoy a cocktail at the bar whilst listening to the melody of the grand piano.
A love for local, this family run independent restaurant serves the best produce that West Yorkshire has on offer.
Predominantly well-known for its traditional vintage 'afternoon tea' my last visit to the Spiced Pear was almost a year ago to the day. The restaurant was almost empty but the company and stunning menu made for an unforgettable experience.
Recommended dishes:  
Starter: Soused Mackerel
Main Course: Seabass
Dessert: Alice In Wonderland
Refreshment: Hendricks & Tonic (with Cucumber)
---
5. The Cliff – St James, Barbados
http://www.thecliffbarbados.com/CR/Default.asp
Set on the cliff side, beside the Ocean, I dined with family to celebrate mine and my brother's birthday and the experience did not disappoint. The service, ambience and location were fabulous and the food stunning. We dined on a stormy, rainy evening but the views and sound of the waves below us only complimented the already idyllic atmosphere.
If you are ever in Barbados The Cliff is a must.
Recommended dishes:
Starter: Thai Red Curry Mussels. Ginger, pineapple, coconut, coriander
Main: Pan Roasted Chicken Breast. Crushed new potatoes, roasted garlic ~ rosemary sauce, assorted vegetables, white truffle oil
Dessert: White chocolate Cheesecake. strawberries, chocolate-raspberry sauce
Refreshment:    Sancerre – La Poussie (France)
---
4. The Three Acres Inn – Shelley, Huddersfield
A place close to my heart, as I child I dined there most Sundays with my Grandparents who lived in Emley. Award winning, frequented by celebrities and public figures, superb season seafood to die for and a character-full private dining area I've visited for weddings and business meeting alike. By far the best restaurant in Huddersfield. For the perfect Sunday lunch with family or friends, this is my recommendation.
(plus the views aren't too bad either)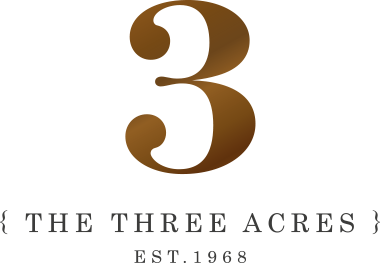 Recommended dishes: (Sunday lunch)
Starter: '3 Acres' Chicken Liver Parfait (GF) with apple & rhubarb chutney, hazelnut & cherry croutes
Main: 28-Day Aged Roast Sirloin of Beef (GF) With Yorkshire pudding and caramelised onions
Dessert: Homemade Profiteroles white chocolate truffle & chocolate sauce
Refreshment: Torreon De Paredes Cabernet Sauvignon Reserva 2012 Chile
---
3. Hakkasan – Hanway Place, London
As a 'broke' student in my early 20's I was extremely lucky to be treated by a family member to sample the delights of one of the worlds most distinguished global restaurants. 'Michelin Star award-winning Hakkasan Restaurant offers modern Cantonese cuisine, world-class mixology and dramatic design.'
Fine dining at its best, and a striking venue, coupled with a dark interior atmosphere, loud but suitable music and exceptional service. The whole experience was absolutely divine.
Recommended dishes:
Seared Japanese Wagyu beef in smoked sesame dressing with mushroom, yam bean and edamame.
Singapore vermicelli with prawn and squid
Roasted silver cod with Champagne and honey
Refreshment: Bollinger 'Special Cuvée'
---
2. Riccis Tapas – Dean Clough Mill, Halifax
http://riccistapasandcicchetti.com/
I genuinely wish I lived closer to this place as I adore the food here. Situated at the characterful Dean Clough Mill in Halifax, Riccis is a small Tapas bar and Cicchetti with a magnificent menu of delights.
Small but delightful dishes from far and wide, are served alongside a nod to traditional Tapas plates. Most recently I took my brother to sample the cuisine of Ricci. As a seasoned traveller, who has tasted some of the worlds greatest (and worst) delicacies, to no great surprise he was blown away by the choice, taste and mix of flavours from the array of dishes we consumed on a Friday afternoon in June. Poised to return for second helpings before he heads back to 'country-hop' the major downside, other than the distance from my home, is the ease to book a table. Due to the popularity of the hidden-gem, it's impossible to get a table last minute and planning a good few weeks ahead is advised. But for me that just means I have something delicious to look forward to.

Recommended Dishes:
Sweet Potato Wedges with Figs, Chilli, Goat's Cheese & Honey (v)
Pan-fried Lamb Lollipops with Patatas Bravas, samphire, Chilli & Baby Capers
Seasonal Tortilla
Italian Meatballs in Tomato Sauce
Refreshments: SimpliCity Sauvignon Blanc – Chile
---
1. Leeds Bar & Grill – Leeds City Centre
http://www.individualrestaurants.com/bar-and-grill/leeds/
Located in the very heart of the City, across the square from the Queens Hotel and in close proximity to the train station, The Restaurant Bar & Grill is my favourite place to drink and dine in Leeds.
The food is always fantastic, so is the friendly service – plus whether its lunch of dinner, this old post office building has one of the best and buzzing atmospheres in the City.
I have many happy memories of time spent here, from girls nights to romantic meals. The absolute joy of the Bar and Grill is that you can enjoy fabulous food, delicious cocktails and great clientele, whatever the occasions.
Recommended Dishes: 
Starter: Mussels
Main Course:  Flat Iron Steak
Dessert: Espresso Martini
Refreshment: Hendricks & Tonic (with cucumber)
Bon Appetit!