It's Fantastic Media's 10th birthday this year and it's fair to say that we've seen some interesting times – some amazing, some good, some less good, but never bad.
The reason Fantastic has done so well is mainly down to hard-working staff, great clients and sticking by our principles of: People. Results. Value.
People have helped and influenced me along the way, but few people have guided the way I conduct my professional life more than the famous lecturer, writer and salesman, Dale Carnegie.
With that in mind, I thought I'd share my Top 10 Dale Carnegie quotes. Hopefully, you'll be as inspired as I have been.
1. Don't criticize, condemn or complain.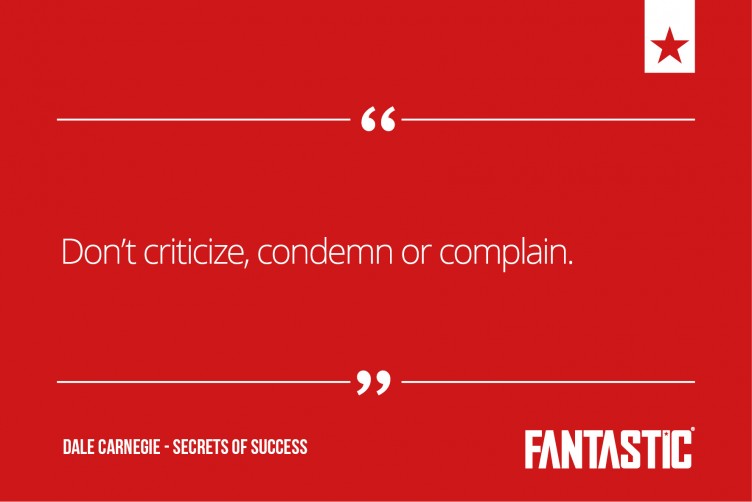 2. Remember that a person's name is to that person the sweetest and most important sound in any language.

3. The only way to get the best of an argument is to avoid it.

4. Show respect for the other person's opinion. Never say: "You're wrong."

5. Let the other person do a great deal of talking.

6. Dramatize your ideas.

7. Begin with praise and honest appreciation.

8. Ask questions instead of giving direct orders.

9. Once a decision is reached, act!

10. Ask yourself: "What's the worst that can happen?"
If you have been inspired and want to know more about Dale Carnegie Training contact Juliette Dennett: juliettedennet@dalecarnegie.com or Linda Parkes: linda.parkes@dalecarnegie.com