Looking back over the last 12 months and reviewing the achievements of the agency and its staff is massively important. We not only  learn from challenges but also grow from opportunities whilst celebrating successes and accomplishments. This year has been one like no other for all involved with the agency.
In particular for Fantastic Media, it is a time for planning for growth in 2016 –  in order to strategise where we are going, we first need to look at where we have been, and with new client wins, business growth, valuable additions to the team, awards and charity contributions, it's been one hell of a year!
January 2015: Starting the New Year with a bang!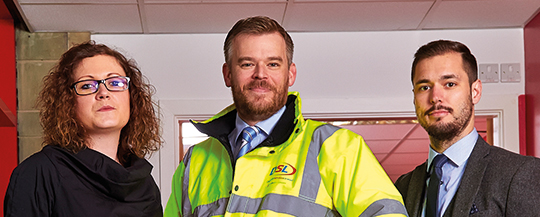 January was probably one of our busiest in the history of the agency, not only were we in a transitional period from a team perspective but were about to launch a 'first to market' online e-commerce proposition for Deborah Services Limited; specialists in the provision of non-mechanical construction equipment.
The site launched to deadline after (out of office) hours of hard work and dedication from the team – and solidified the relationship with DSL-Direct (now Actavo Direct) which kicked off a yearlong marketing strategy to drive sales and stimulate brand awareness of the new service. The site has so far generated £250,000 of revenue, visit the site here.
February 2015: Know what I mean Barry?!  
Members of the now growing team at Fantastic Media enjoyed a knockout night at the John Smith's Stadium as event sponsors of 'An Evening with Frank Bruno'. The event organised by local sports event promoters, See It Now Sports, and co-promoted by Fantastic Media was a sell-out, with guests including notable personalities from Yorkshire and the North West. View the full story here.
The team was also bolstered in February with the appointment of Barry Holder as Operations Director, bringing with him 15 years' experience in digital and online marketing expertise and now a highly valued member of the team, supporting the client services department and growing the overall digital offering for the agency.
March 2015: MD crowned 'Local Hero'
Our very own Andrew Hobson was the 'cover star' of the launch issue of Topic UK Huddersfield in March and the publication featured an in depth article on the growth of the agency to date and its successes through the development and support of staff.
TopicUK was launched with the aim of supporting SME's in the region and is available as a full colour printed magazine or as a digital version. The magazine is unique in that it belongs to the local business community and many of the articles are submitted by businesses who specialise in their field. The magazine is distributed free of charge bi-monthly through a number of outlets in the region.
April: Record Breakers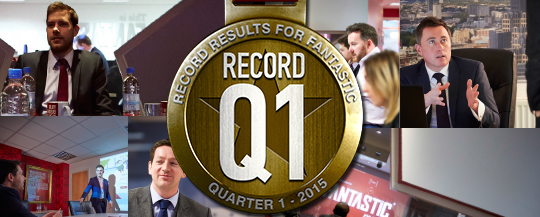 In April 2015 we were delighted to announce an 18% uplift in new business for Q1 2015, compared with the same period in the previous year, posting our highest revenue in any quarter since the business was established in 2006. Notable account wins for this period were Avocet bikes, Answering4U and Dale Carnegie.
Andrew Hobson: "I firmly believe that Fantastic Media's success stems from an open-minded approach to marketing strategy. We don't simply try to sell one service. By understanding our clients' objectives we're able to recommend a combination of digital and traditional marketing activities, depending on their budgets and circumstances."
Other records were broken in April when 'Marathon Men' Paul Whitcroft and Barry Holder took on the incredible 26 mile challenge of the Virgin Money London Marathon on Sunday 26th April, raising a combined total of £3,736.32 for their chosen charities.
View both stories here.
May: Fantastic turn up the heat for Rosenbauer UK

Rosenbauer UK plc, part of the Rosenbauer Group engaged the skills of Fantastic to 'revolutionise' the current web offering. The aim was to not only refresh their existing site in order to develop and expand their brand proposition digitally, but to transform the user experience and place the business ahead of its competitors.
Fantastic Media elevated the Rosenbauer brand by creating this user friendly site that is sophisticated on a number of levels. The implemented search facility enables users to quickly and efficiently discover what they are looking for, and the integration of social media and news section enables the site to frequently update with all the latest company and industry news.
Take a look at the new Rosenbauer website here. 
June: Mountains to climb  
Back in June 2015 the team were delighted to welcome Megan Bowker and Mark Chodacki back in to the agency full time after completing their University degrees, having starting their careers with Fantastic on work placements.
Megan graduated from her course in Advertising and Marketing Communications and Mark joined the Creative team, working on a variety of design projects across the board including email marketing, packaging design, branding and Insights. Find out more about Megan and Mark here.

MD Andrew Hobson, Andrew McCarthy and Barry Holder also participated in the Town Foundation Three Peaks Challenge corporate event, hiking over the Yorkshire Mountains of Whernside, Ingleborough and Pen-y-Ghent.  The team completed all peaks within 12 hours and all proceeds were donated to The Huddersfield Town Foundation.
Andrew McCarthy: "We've worked closely with the Town Foundation for a number of years and are passionate about the cause. This is a great way for us to play our part in helping the charity and show our continued support."
Visit the Town Foundation website here.